Hillslope set-up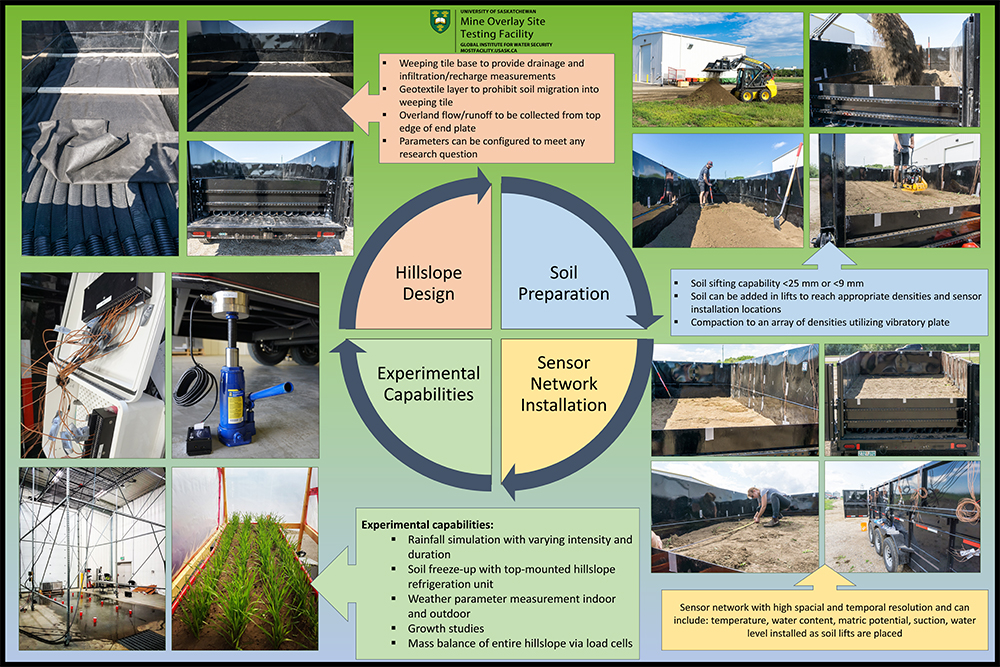 Research questions
MOST facility, the first of its kind in the world, will be a place for mining companies to test soil cover materials, models and new cover system designs to assess performance prior to mine site construction. Specific questions that the facility will allow us to address include:
What are the effective hydraulic properties of the cover material over a hillslope scale;
How do these properties evolve in time and in particular can we expect to reach some equilibrium condition following some number of freeze-thaw cycles;
How does the cover material partition rainfall and snow melt between surface runoff, infiltration, evapotranspiration, sub-surface interflow and runoff;
How can we expect salts and other contaminants (including reactive contaminants) to behave should they enter the base of the cover material;
Can we use these well controlled conditions to improve our numerical models used for cover design?
International Connections
Experiments
To perform the first hillslope study, soil was acquired in a similar location to the Swift Current Research Center and will be compacted and contoured in a scaled condition as Anna's hillslope used in her PhD study.