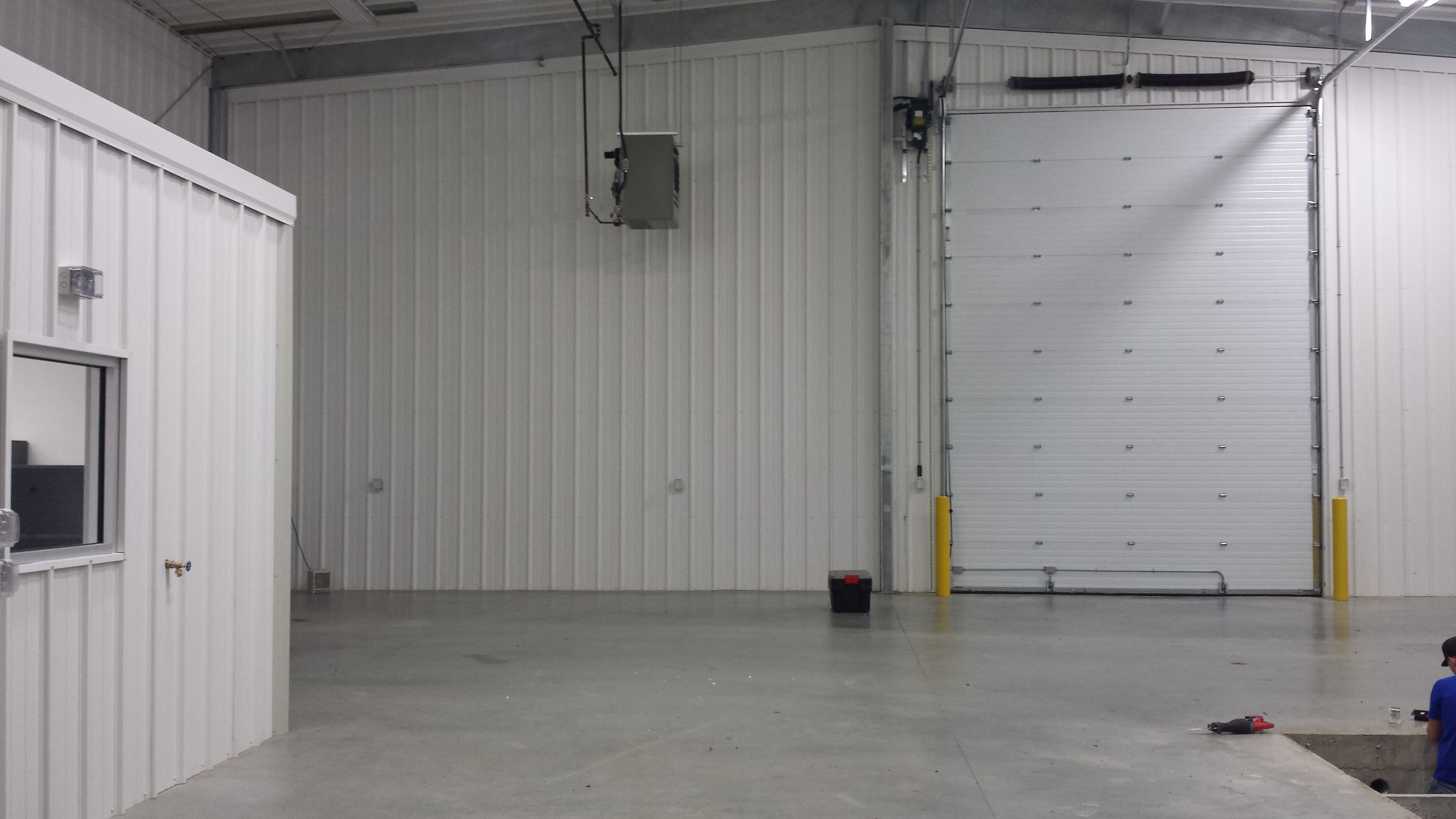 Equipment
Hillslope Equipment
| | | |
| --- | --- | --- |
| Large scale hillslope test bed | Smaller scale hillslope test beds | |
| Skid Steer Loader, forks & soil screening | Custom Fabrication Equipment | Custom hillslope test beds |
Instrumentation Capabilities
In order to perform state-of-the-art research in hillslope hydrology, equipping experiments with an array of instrumentation and sampling techniques allows us to assess water movement over, into and through these experimental landforms.  The MOST facility has aquired a vast array of instrumentation to assess many parameters.
In-Situ Measurements
Laboratory Based Measurements

Soil Moisture

Temperature

Soil-water tension

Electrical Conductivity

Water level

Water flow rates

Soil water vapour stable isotopes

Rainfall simulation

Rainfall intensity and drop size

Sapflow in trees

Infrared Temperature

X,Y,Z coordinate generation of hillslope surface

Indoor and Outdoor Weather

Change in mass of test beds

Volumetric and gravimetric water content

Saturated hydraulic conductivity

Unsaturated hydraulic conductivity

Liquid or vapour measurement of stable water isotopes in soil and water 

(3) Benchtop LGR Water-Vapour Isotopic Analyzers and auto-samplers
(1) Ultraportable LGR Vapour Isotopic Analyzer

Soil and plant water extraction via:

High pressure squeezing
Centrifugation
Cryogenic extraction
Microwave Extraction
Liquid-vapour equilibration

Access to other labs on campus for more detailed analyses

Water Chemistry Major/Minor Ions
Hydrocarbon Gas Chromatography
Soil physical & chemical properties
MOST Laboratory Services
Soil Physics Analysis
Bulk Density (grab sample)
$50
In-Situ Bulk Density (Non-nuclear) Cost/location + travel
$20
Tension Infiltration In-Situ
$150
Particle Size Distribution/Grain Size Analysis
$150

Clay Fraction PSD

Soil Water Characteristic Curve

Gravimetric Water Content

$100

$1200

$15
Small and Large Scale Hillslope Testing
The MOST facility currently operates two sizes of testing beds, our small-scale slopes are 0.63 m wide, 1.78 m long and 0.43 m deep. 12 are available for replicate testing.
We currently operate 2 large scale hillslope test beds that are 4 meters long, 2 meters wide and up to 1 meter deep. Pricing information is based on a la carte experimental requirements, however starting prices are listed below.
| | |
| --- | --- |
| Small Scale (mini) Hillslope | $100/ week |
| Large Scale Hillslope | $600/ week |